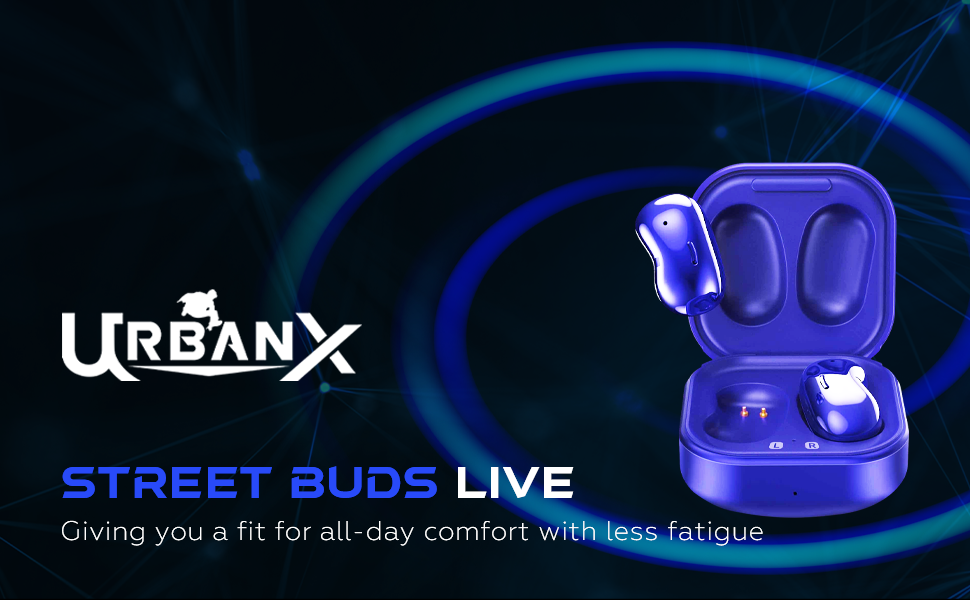 Hear every sound come alive with 12mm speakers. Compatible with all versions of alcatel Pixi 3 (4.5) phone model and most android phones. Features including active noise canceling are enabled through a bluetooth connection.
URBANX STREET BUDS LIVE
True wireless earbud headphones
Upgrade your sound and style with urbanX street buds live. Designed with the largest urbanX buds speaker, improved bass and an open fit, playlists sound more like live music than ever before. Those are easy on the eyes, light on the ears.
The first active noise cancellation for open type on urbanX's true wireless buds keeps the noise out. It reduces background noises without missing what's important, like voices and announcements, so you hear more of what you want to hear
Made for your ears

One step pairing

Comapatibte with iOS/android/windows

1p7 waterproof